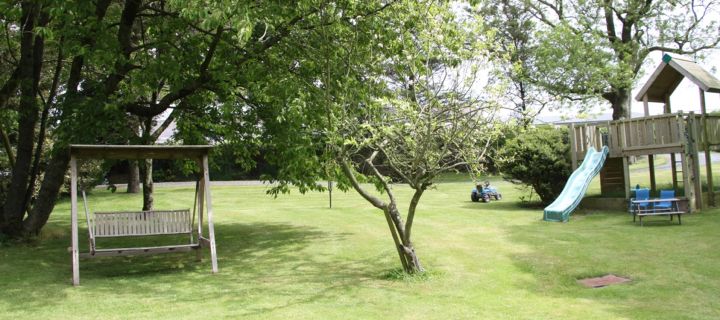 OOur guests are very important to us and we value their opinions highly. Below is a selection of comments from our many satisfied guests:
Thanks Rhian & Richard for a brilliant family holiday at Gadlas. The cottage had everything we needed & more. The outside area was fantastic for our 6 grand children. The location is perfect, with walking, beaches, and one of our favourite locations, Abersoch, all on the doorstep.

Thanks again

Wow, Were to start, well easy the bed's are amazing!!! Comfortable big and bedding is top class....

The house is very well stocked and great for larger family's

Just a little email to say a very big thank you for yet another fabulous holiday at Crugeran. We all love coming to North Wales and really enjoy relaxing and spending time in your beautiful and homely farm cottage Ysgubor - we feel so at home there and don't want to leave. The week goes by too quick!! Ysgubor has everything you need and is so comfortable especially the great patio furniture which is perfectly positioned to catch the sun!! Even though dad wasn't feeling too great he certainly enjoyed all the farm activity going on and loved watching the machinery making the silage. Thank you for making us feel so welcome yet again and we can't wait to come back again next year. Was going to attempt to write this in Welsh but would probably still be writing it in 2025!! - hehe!!

Diolch yn fawr.

We had a wonderful break at Stabal. The barn was so clean and cosy and had many home comforts to make for a very relaxing stay. My daughters particularly enjoyed playing in the garden on the huge trampoline and then having a jacuzzi bath. The beds were so comfortable and bathrooms/ showers were excellent quality. This barn has been well thought out and loved which gives a home from home vibe. It's location is perfect (close to Abersoch) which we enjoyed mooching around and my daughters enjoyed playing on the beaches.


I will not hesitate to recommend your accommodation to anyone looking to book a holiday on the Llyn Peninsula. We are hoping to have a family holiday in Eire next year, but the following year, yours presents a perfect holiday location for us.

LLofftstabal
Excellent! Top quality barn conversion, fitted out to extremely high standard. Great hosts! Would definitely stay again.

Deri and Gadlas
A great place to stay with something for everyone, the lads really enjoyed the football pitch and the girls – everything! Thankyou for making our New Year stay special.

Deri and Gadlas
Excellent stay! We had a lovely Christmas here with all the family. We loved that we were able to bring our dogs on holiday too! Excellent location to go on family walks.

Christmas 2017 - A fantastic week! Such a beautiful house and location. We were so happy to be here and spend time with family, the facilities here have made it so enjoyable for everyone. The sauna was well used! Thankyou for a beautiful house to spend special time with family.

Pops' 70th birthday celebration. Rhian you have a beautiful place and you made us all feel very welcome and the homemade cakes on arrival were much appreciated. The kitchen is definitely the hub of the house with the beautiful Christmas tree and decorations making it very festive. We had a fantastic family weekend!! Diolch Emma, Andy, Pops and all the family

The Crazy Crafters have absolutely loved loved loved our stay here. we go away every year but this is the most AMAZING place we have ever stayed in! Diolch yn fawr iawn!!

All cottages – We are Dave and Audrey Brown from Derby. We have visited Crugeran 10 times during the past 4 years. We have stayed in Loftstabal twice when visiting on our own. (The smallest of the cottages). We have stayed in Stabal once and Ysgubor three times when our daughters and family have joined us. We have also stayed in the recent additions to the Crugeran portfolio namely Gadlas once and Deri Llyn three times. These visits have been with friends and one Deri Lynn visit was a group of ten of my wife's work colleagues encompassing New Year. All properties are maintained to a very high standard and furnishings are first class. At Christmas time Rhian decorates properties including xmas trees. The location of Crugeran suites our needs. ie quiet and peaceful but within easy reach of the beautiful beaches and towns of Abersoch, Nefyn and Aberdaron. Nice golf courses at Nefyn and Abersoch. Favourite place of ours is the Ty Coch Inn at Porthdinllaen and adjacent beach. We also use the local pub which is a ten minute walk away. Rhian goes out of her way to ensure your stay is relaxing and enjoyable including tours round the working farm which our grandchildren enjoyed. Outside facilities also excellent for children. Booked again for a four day stay in Stabal this september.
All cottages – We have stayed in just about every Crugeran property over the years. I can honestly say that we have never been disappointed on any of our many visits. Each cottage has its own unique character and is finished to the highest standard. The welcome and attention you receive from the owners is first class. The Lleyn Peninsula is one of the most beautiful areas of the UK. From its mountains to its beaches it really is a hidden gem with so much to see and do. I highly recommend the accommodation and the area for families, groups of friends and even for romantic breaks.

Stabal – Lovely cottage, very spacious and presented to a high standard in a beautiful holiday location. Rhian and her family are excellent hosts and make you feel very welcome. Secure garden enjoyed by children both young and old. Been to this cottage year after year and always happy to return.

Deri and Gadlas – Fantastic cottages exceeding all expectations. Excellent layout and furnished to perfection. The whole feel is one of luxury and relaxation. Comfiest beds ever!! Large grounds in a secluded setting with beautiful views. Would not hesitate to book again and again.

Deri Llyn – We keep finding ourselves back at Deri llyn, as a family of four generations it is ideal, something to suit everybody, enough space for all to relax, great grandmother loves to cook, I like to walk and run, children love their bikes, husband loves to find a quiet place to read, it is spacious outside and in, the children particularly love the Easter Egg hunt outside each year! It is within easy reach of all amenities despite being discreetly tucked away. It is swamped by lovely views no matter what the weather dictates. Each year we discover a new beach or quiet cove, we plan
to keep coming back